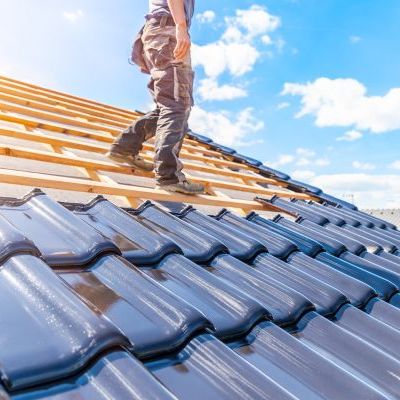 Scottsdale Roofing Contractors
Scottsdale's Premier Roofing Contractors Business Directory: Delivering Quality and Trust
Welcome to the "Roofing Contractors in Scottsdale, Arizona" subsection of the Commercial and Residential Roofing Contractors Business Directory. Here, we showcase a robust selection of local roofing…
More
Scottsdale's Premier Roofing Contractors Business Directory: Delivering Quality and Trust
Welcome to the "Roofing Contractors in Scottsdale, Arizona" subsection of the Commercial and Residential Roofing Contractors Business Directory. Here, we showcase a robust selection of local roofing contractors and roofing companies ready to offer exceptional roofing services in Scottsdale, Arizona. They provide top-notch Commercial Roofing Contractor, Residential Roofing Contractor, and Emergency Roofing Contractor Services to help protect your precious properties.
All the roofing contractors featured in our directory are fully licensed, bonded, and insured, with their specific Arizona ROC# specified in each listing, ensuring you're hiring only the most professional, accountable, and reliable roofers in the area.
The Importance of Quality Roofing in Scottsdale
The roof is one of the most important parts of your building, whether it's your home or commercial property. It provides protection from inclement weather, insulates against heat and cold, and contributes significantly to your property's overall aesthetics and value. Thus, whether it's a new roof installation, a roof replacement, or an emergency roof repair, it's vital to hire trusted roofing contractors to handle the job.
We understand the importance of roofing projects and that's why our business directory connects you with the best local roofing contractors and companies in Scottsdale.
Our Roofing Expertise and Specialties
Our directory features contractors with expertise in a wide range of roofing materials and styles. From classic asphalt shingle roofs to durable metal roofs, and more, you'll find a variety of options to suit your property's style and your budget.
Our roofers have years of experience handling a myriad of roofing projects, including missing shingles replacement, roof installation, and old roof removal, adhering to local building codes while ensuring customer satisfaction.
Our Commitment to Safety and Compliance
All the contractors in our directory are committed to safety. They adhere to strict safety guidelines and carry worker's compensation, reducing the risk of accidents during the roofing project.
Moreover, they comply with the Better Business Bureau's standards, offering you peace of mind knowing that your roofing job will be handled by a professional with a solid reputation and a strong commitment to delivering high-quality roofing work.
Comprehensive Guide to Our Roofing Materials and Options
The roofing contractors listed in our directory are experts in various roofing materials, including asphalt shingles, metal roofing, and more. They can guide you on the best materials for your roofing project based on your needs, budget, and the local climate in Scottsdale.
The Roofing Process: What to Expect
From providing a written estimate that considers the roof size and material costs to addressing structural issues and completing the project, our Scottsdale contractors ensure a smooth roofing process. They keep you updated throughout the project, address unexpected issues such as water damage or mold promptly, and ensure proper cleanup after the project, disposing of old roofing materials responsibly.
Residential and Commercial Roofing Services
Our directory caters to both residential and commercial properties, ensuring every building in Scottsdale can be covered by our top-quality roofing services. From small residential repairs to large-scale commercial roof replacements, you'll find a range of services offered by our local roofing contractors.
A new roof can enhance your property's aesthetic appeal, improve energy efficiency, and prevent future water damage. Whether you need a repair due to missing shingles, a new roof installation, or old roof removal, the roofing contractors in our directory have got you covered.
Environmentally Conscious Roofing Solutions in Scottsdale
Scottsdale's climate demands certain roofing materials to maximize energy efficiency and durability. Many of our contractors specialize in environmentally friendly roofing solutions, installing roofs that keep homes cool during the hot summers and warm during cooler winters, ultimately saving homeowners on energy costs. From energy-efficient metal roofs to recyclable asphalt shingles, our contractors can help you make a green choice for your new roof.
Our Portfolio: Roofing Projects Completed in Scottsdale
We understand that seeing is believing. That's why we encourage our roofing contractors to showcase their previous work in their listings. Prospective clients can review these portfolios to get a sense of each contractor's capabilities, styles, and quality of work. These projects range from residential homes to commercial buildings, displaying a wide range of roofing projects that adhere to local building codes, ensuring high-quality results.
How We Handle Roof Repairs and Maintenance
Roof repair and maintenance are crucial to extending the life of your roof and avoiding costly replacements. Whether it's fixing a leaky roof, replacing missing shingles, or maintaining your metal roofing, the contractors in our directory handle all types of repairs, big or small. They also offer regular maintenance services to help you keep your roof in prime condition and spot potential issues before they escalate.
Understanding Our Roofing Warranties and Guarantees
Our roofing contractors are dedicated to delivering excellent work, which is why they offer warranties on their roofing work. These guarantees protect you in the event of issues that might arise after the project is completed, offering free repairs or replacements within the warranty period. They also provide warranties on the roofing materials they use, ensuring you get the highest quality roofs that last for years to come.
Frequently Asked Questions About Our Roofing Services
We understand that you may have many questions before starting your roofing project. To assist you, many of our contractors provide a list of frequently asked questions in their listings. These questions range from roofing costs, the time it takes to complete a new roof installation, to the kinds of materials best suited for Scottsdale's climate.
Customer Testimonials and Success Stories
Hearing from previous clients can be one of the most valuable resources when choosing your roofing contractor. Our directory encourages roofing contractors to share customer testimonials and success stories, giving you insights into their professionalism, quality of work, and customer service.
Financing Options for Your Roofing Project
A new roof or a substantial roof repair can be a significant investment. To help make it more manageable, many of our roofing contractors offer financing options and payment plans. This service can help spread the cost of your roofing project over time, making it more accessible without sacrificing the quality of your roof.
The "Roofing Contractors in Scottsdale, Arizona" subsection of our Business Directory is your one-stop resource for finding the best, most reliable roofing professionals in the area. Whether you're a homeowner or a business owner, our directory ensures that your roofing needs will be met with expertise, professionalism, and a commitment to satisfaction. Explore our directory today and discover the roofing contractor who's just right for you!
Scottsdale Residents, Your Trusted Roofing Professionals Are Here!
Are you facing roof issues and not sure where to turn? Or perhaps you're planning a new construction project and need expert guidance on roofing systems? Look no further than our Scottsdale roofing professionals!
We have a dedicated team of Commercial, Residential, and Emergency Roofing Contractors ready to assist you with your roofing needs. From initial consultation to final installation, our experts provide quality services that stand the test of time.
Don't wait for a small roof issue to turn into a large, costly problem. Get in touch with our local Scottsdale Roofing Contractors today for a FREE quote. We're ready to listen, understand your needs, and deliver the best solution for your roofing project.
Take the first step towards a safer, more secure property. Call or email us today and let our licensed, bonded, and insured roofing professionals transform your home or business with top-notch roofing services. You'll be glad you did!
Less