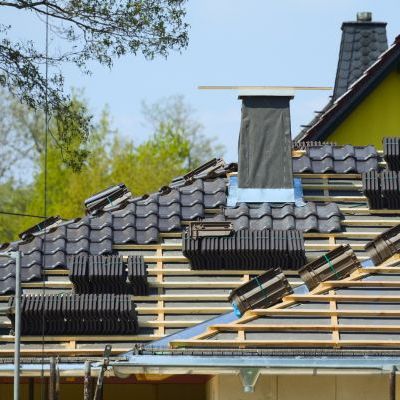 Residential Roofing Contractors
Residential Roofing Contractors in San Tan Valley, Arizona
Welcome to the Residential Roofing Contractors section for San Tan Valley, Arizona. As homeowners, you realize the importance of your roof as one of the most important parts of your home. This directory offers you access to…
More
Residential Roofing Contractors in San Tan Valley, Arizona
Welcome to the Residential Roofing Contractors section for San Tan Valley, Arizona. As homeowners, you realize the importance of your roof as one of the most important parts of your home. This directory offers you access to top-notch residential roofing contractor services provided by licensed, bonded, and insured contractors. Each San Tan Valley roofing contractor listed here possesses an Arizona ROC#, ensuring you find quality, professional services.
San Tan Valley's Premier Roofing Services: Maintaining the Integrity of Your Business Structure
Whether you're seeking roof replacement or repair, our local roofing contractors in San Tan Valley offer specialized roofing work tailored to your needs. From asphalt shingle roofs to metal roofs, their expertise ensures efficient roofing job execution, be it new roof installation or old roof removal.
Choosing the Right Materials: Residential Roofing Options in San Tan Valley
Finding the perfect roofing materials for your project is crucial. The roofing contractors here offer various materials, including asphalt shingles, metal roofing, and more. They can assist you with the selection of material that fits your budget, complies with local building codes, and meets your aesthetics.
Emergency Residential Roof Repairs: Fast and Efficient Services in San Tan Valley, Arizona
Emergency roofing problems such as leaky roofs or missing shingles can lead to structural damage or mold growth. Our roofing contractors offer immediate repairs and are ready to handle all emergency residential roofing issues, including inclement weather damage like wind or rain.
Weatherproofing Your Residential Roof: Specialized Services in San Tan Valley
Our local pros are experts in roofing maintenance, including weatherproofing services to protect against harsh Arizona climates like extreme heat or snow. Trust these professionals to install, replace, and repair roofs, ensuring your home stays dry and safe.
The Benefits of Regular Roof Inspections for Businesses in San Tan Valley
Roofing inspections are vital to detect potential problems and avoid costly repairs. Hire San Tan Valley's roofing contractors for regular inspections, maintenance, and cost-effective solutions tailored to your roofing needs.
Sustainable Roofing Solutions: Eco-Friendly Options for San Tan Valley's Residential Buildings
Interested in environmentally friendly roofing options? Our roofing contractors offer sustainable solutions that include energy-efficient roofing materials, helping reduce your energy costs.
Investing in Quality: The Importance of Professional Roofing Services in San Tan Valley, AZ
Quality roofing ensures the safety and longevity of your home. Our roofing contractors and roofers in San Tan Valley have vast experience in providing professional roofing services, from roof installation to replacement.
Residential Roofing Maintenance Plans: Tailored Solutions for San Tan Valley Businesses
A well-maintained roof ensures the structural integrity of your home. The local roofing contractors offer personalized maintenance plans that cover inspections, repairs, and replacement of shingles, gutters, and more.
Skilled Roofing Contractors in San Tan Valley: Finding the Best Fit for Your Project
Choosing the right contractor can be daunting. Our directory assists in finding roofing contractors near you who provide written estimates, offer a warranty, and adhere to local building codes.
Navigating Building Codes and Regulations: Roofing Compliance in San Tan Valley, Arizona
Compliance with local building codes is paramount. Our contractors have the know-how to navigate these regulations, ensuring your roofing project is completed seamlessly.
Specialized Roofing Services for San Tan Valley's Unique Climate: Beat the Heat and Storms
Our roofing contractors understand the local climate, offering specialized roofing services to protect against the unique weather conditions of San Tan Valley, from scorching heat to unexpected storms.
Innovative Roofing Techniques: Utilizing the Latest Technology in San Tan Valley's Residential Sector
The San Tan Valley roofing companies listed here use cutting-edge techniques and materials, ensuring your new roofs are installed with precision and quality.
San Tan Valley's Trusted Roofing Experts: A Guide to Locally Recognized Providers
Trust in our listed roofing experts, all recognized by the Better Business Bureau and local building authorities, ensuring quality and professionalism in all roofing work, whether installation, repairs, or replacement.
Maximizing Energy Efficiency: How San Tan Valley's Roofing Professionals Can Reduce Your Costs
Save on energy bills by choosing energy-efficient roofing options. Our contractors offer tailored solutions to fit your specific needs, including insulation, roofing material selection, and more.
Homeowners in San Tan Valley, Arizona, can rest assured that our directory of residential roofing contractors is the one-stop destination for all their roofing needs. With various options available for materials, installation, repairs, and maintenance, our trusted and professional roofers are ready to take on your roofing project. Whether it's a small roof repair or a large roof replacement project, our contractors are equipped to handle it all, providing quality workmanship, adherence to local building codes, and competitive roofing costs.
So go ahead and explore the services of our roofing contractors, read reviews, ask your most pressing questions, and find the perfect professional to meet your unique needs. You'll find experts in every aspect of roofing, including asphalt shingle roofs, metal roofs, roof replacements, roof removal, and more. Let the San Tan Valley roofing professionals assist you in making informed decisions and transforming your home with a secure, beautiful roof that stands the test of time.
Less