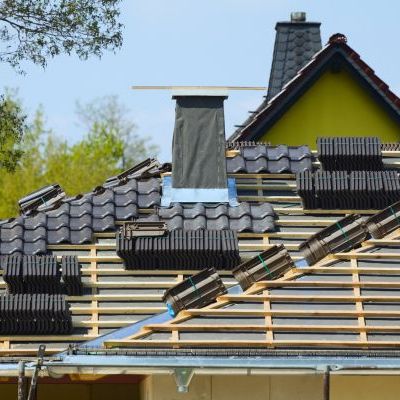 Residential Roofing Contractors
Residential Roofing Contractors in Phoenix, Arizona
Introduction to Quality Residential Roofing Services
The roof is undeniably one of the most important parts of any home, providing protection against inclement weather, wind, and rain. In Phoenix, Arizona, homeowners require a resilient…
More
Residential Roofing Contractors in Phoenix, Arizona
Introduction to Quality Residential Roofing Services
The roof is undeniably one of the most important parts of any home, providing protection against inclement weather, wind, and rain. In Phoenix, Arizona, homeowners require a resilient and quality roof that can withstand the unique climate conditions. Finding trusted and professional roofing contractors is essential for maintaining an old roof or installing a new one.
Our directory comprises top-notch residential roofing contractors who understand the dynamics of roof installations, replacements, repairs, and maintenance. Their services include but are not limited to:
New Roof Installations: Quality installation of asphalt shingle roofs, metal roofs, and more.

Old Roof Removal: Safely and efficiently removing old roofs.

Roof Repairs: Fixing leaky roofs, missing shingles, and water damage.

Roof Replacements: Complete replacement of roofs using the best roofing materials.

Emergency Services: Prompt response to emergency roofing problems.
Phoenix's Premier Roofing Services: Maintaining the Integrity of Your Business Structure
When it comes to residential roofing, hiring the right contractor plays a crucial role in ensuring the longevity and integrity of the roof. The roofing contractors in our directory offer:
Licensed, Bonded, and Insured Services: Every roofing contractor listed is licensed with an Arizona ROC# and carries proper insurance, including worker's compensation.

Professional Assessments: Guidance on whether to opt for a new roof or repairing the existing one.

Customized Solutions: Tailored roofing services to suit your specific needs and roof size.
Choosing the Right Materials: Residential Roofing Options in Phoenix
Different roofing materials have different pros and cons. Our roofing contractors can provide guidance on:
Asphalt Shingles: Affordable and popular, available in various colors and styles.

Metal Roofing: Durable and eco-friendly, suitable for hot climates.

Cost-Effective Options: Based on quality and roofing costs, choosing the right material for your budget.
Emergency Roof Repairs: Fast and Efficient Services in Phoenix, Arizona
A sudden leaky roof or structural damage from a storm requires immediate attention. Our roofing contractors offer:
Fast Repairs: Quick response to emergency repairs to prevent further damage.

Weatherproofing: Specialized solutions to withstand storms, snow, and rain.

Insurance Coordination: Assistance with your insurance company for related claims.
Weatherproofing Your Residential Roof: Specialized Services in Phoenix
From sealing against rain to insulating against extreme heat, our roofing contractors offer:
Climate Specific Solutions: Utilizing roofing materials suitable for Phoenix's climate.

Protection against Elements: Ensuring your roof withstands wind, snow, and heat.
The Benefits of Regular Roof Inspections for Businesses in Phoenix
Regular roof inspections by professional roofers can uncover hidden issues like mold and structural issues, preventing costly repairs in the future. Benefits include:
Preventive Maintenance: Identifying potential problems early.

Comprehensive Reports: Detailed written estimates for any required work.

Warranty Protection: Adhering to regular checks to maintain roof warranty.
Sustainable Roofing Solutions: Eco-Friendly Options for Phoenix's Residential Buildings
In Phoenix, sustainable roofing options are not just a trend but a necessity. Contractors in our directory can install:
Energy-Efficient Roofs: Helping homeowners reduce energy costs.

Green Materials: Utilizing materials that are environmentally friendly.
Investing in Quality: The Importance of Professional Roofing Services in Phoenix, AZ
Investing in quality roofing work ensures the safety and comfort of your home. Choosing roofing companies in our directory means:
Expertise and Experience: Professional roofers with years of local experience.

Adherence to Local Building Codes: Compliance with all Phoenix building regulations.

Certifications: Recognized by industry associations and the Better Business Bureau.
Residential Roofing Maintenance Plans: Tailored Solutions for Phoenix Businesses
Custom Plans: Maintenance tailored to specific roofs.

Regular Checks: Scheduled inspections to ensure the roof's integrity.
Skilled Roofing Contractors in Phoenix: Finding the Best Fit for Your Project
Our directory of roofing contractors offers:
Read Reviews: Verified customer feedback for unbiased insights.

Local Pros: Easily find roofing contractors near your location in Phoenix.

Hassle-Free Hiring Process: Simple steps to hire the best local roofing contractors.
Navigating Building Codes and Regulations: Roofing Compliance in Phoenix, Arizona
Understanding local building codes is vital. Our listed contractors ensure:
Full Compliance: Meeting all Phoenix local building codes.

Permit Assistance: Handling necessary permits and regulations.
Specialized Roofing Services for Phoenix's Unique Climate: Beat the Heat and Storms
Climate-Adapted Solutions: Roofs that can withstand Phoenix's unique weather.

Seasonal Inspections: Preparing the roof for summer heat or winter storms.
Innovative Roofing Techniques: Utilizing the Latest Technology in Phoenix's Residential Sector
Embracing innovation is key to offering state-of-the-art roofing solutions. Contractors in our directory:
Utilize Modern Techniques: Applying the latest roofing methods.

Stay Informed: Regularly updating their skills and knowledge.
Phoenix's Trusted Roofing Experts: A Guide to Locally Recognized Providers
Our directory is your go-to source for finding Phoenix's trusted roofer. The roofing experts listed here:
Are Recognized Locally: Known for their quality work and professionalism.

Provide Complete Transparency: Offer written estimates, clear timelines, and no hidden costs.
Maximizing Energy Efficiency: How Phoenix's Roofing Professionals Can Reduce Your Costs
Energy-Saving Solutions: Installing roofing materials that reduce energy costs.

Guidance on Rebates: Assistance in availing energy-related rebates or incentives.
Conclusion
Whether you're dealing with an old roof removal or a sudden leaky roof emergency, our Residential Roofing Contractors directory offers top-notch services in Phoenix, Arizona. From roof replacements to sustainable solutions, our local roofers are fully equipped to meet your unique needs. The roofing contractors are all licensed, bonded, insured, and ready to handle every roofing project, big or small.
Your roof is an integral part of your home, and you deserve only the best. Browse our directory today and ensure the best roofing services from trusted professionals. Whether it's a simple roof repair or a complex roof installation, the right roofing contractor awaits you here. The success of your roofing project is just a click away!
Less